Next Generation Youth Theatre
Celebrating a decade in dance, theatre and arts opportunities for young people in Luton
If you're a creative person in Luton, you must have heard about Next Generation Youth Theatre – NGYT! Set up in early 2012 by Laura and David Lloyd, with the belief that all young people should be given the opportunity to access affordable high-quality arts experiences and in turn be provided with a platform to creatively present the thoughts, feelings, imaginations and stories of their generation.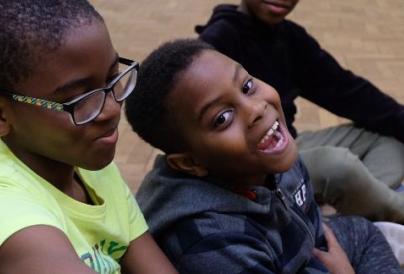 David said "We at NGYT believe in theatricality and the next generation of storytelling and this is very much the focus of our creative approach and style. We pride ourselves on providing young people with as many opportunities to do this as possible, in a fun, family orientated, highly ambitious, creative, collaborative, and supportive learning environment."
By being based in the Hat Factory in Bute Street, NGYT and their patrons have access to professional standard studio spaces for developing and sharing their ideas, devising performances, and expressing themselves artistically. It opens a network of creative contacts and becomes a firm base for young people to meet and develop their skills.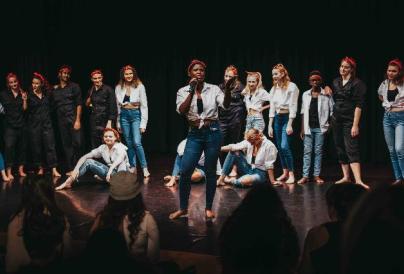 Lauren at NGYT said "The Hat Factory offers a central location for young people to meet in a safe space. It is an ideal opportunity for us to introduce them to the Hat District Creative Quarter and it inspires upcoming talent to make this area their home. We encourage positive relationships and the feeling of ownership of creative spaces for young people, which helps drive the creative ecology of the area for future generations."
The Culture Trust has supported NGYT in their work as a partner organisation by helping to dismantle barriers to access, by offering scholarships enabling young people to organise their own travel funds to encourage high attendance, which encourages ambition, amplifies voices and supports well-being.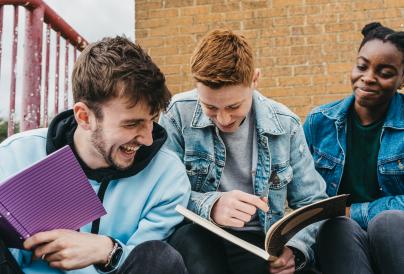 The NGYT family runs multiple groups and events throughout Luton, including a regular Meraki Dance Company, The Ménage Collective as well as a writers' collective group, their fabulous Tale Shakers early years theatre and storytelling events, encouraging fun family interactions, music and expression.
Lauren added "It's really important to share positivity about Luton and show our local young people that they can be successful and have a future in the creative sector. Luton gets a lot of bad publicity and that rubs off on our younger generations, who can lack self-belief and not realise how much they have to offer! We're here to help change that mindset, to share, develop and nurture local talent here in the town. Lutonians have a passion and a drive which is enviable, and many are shocked when they first learn that they don't have to be from London or another major town to succeed."
"This is also important for the wellbeing and mental health of our young people, to feel part of their creative community and to feel heard. We believe in the importance of community and recognise the role young people play in creating a positive legacy that will continue to serve and reward their community for generations to come."
'Hotline' Trailer Meraki Dance Company 2022
Were You There? Trailer (NGYT Theatre Company 2021)
Testimonials from parents/carers/ young people
"NGYT is unlike anything else out there. You genuinely care and work with the young people and it has changed my son's life... It's been a lifesaver and a haven and has given him so many skills and abilities to take with him for the whole of his life. You should be on NHS prescription!"
"Who knew that when you approached me all those years ago about (my son) this was the journey.. You're a gifted 'talent spotter' You're a key part of his success. All the performances and exposure with NGYT have prepared him for this moment...I know this experience has been massive for him and he's deeply grateful."
"Thank You Next Generation Youth Theatre for letting them be their true selves and for teaching them to shine"
"You started her on this journey and have continuously supported her. You're both amazing wonderful people, inspiring so many young people to believe in themselves" 
"She quickly became a part of the NGYT family. From Day 1 she was made to feel so valued, and celebrated. I was so grateful for this. NGYT has taught her so many fantastic skills, and she is continually growing in confidence. The NGYT team are such a compassionate and loving bunch who genuinely care so deeply about the families they teach, and they are a huge asset to our town."
"words can't even describe the feeling of knowing that your voice matters and that you, as an individual, are valued based on what you can bring and who you are."
"you're changing lives.. no one else round here is bothered. you have made the summer for my child and her friends."
"I love what you do. What's great about NGYT is nothing is off of the shelf, it's all about the children's imaginations'"