Spontaneous Potter Kidz – Family Version
Grab your wands, don your house robes, and apparate yourselves to the box office! A very magical improv show awaits...
Spontaneous Potter Kidz is an entirely improvised Harry Potter comedy play, based on an audience suggestion of a fanfiction title. An entirely new Potter adventure is magically improvised on the spot – with live musical accompaniment! Magical fun for the whole family!
This show is a family-friendly version of "Spontaneous Potter". One Luton performance only!
Note: Spontaneous Potter is an unofficial show not endorsed by or affiliated with Warner Bros, JK Rowling or her publishers.
Running time: 60 minutes - no interval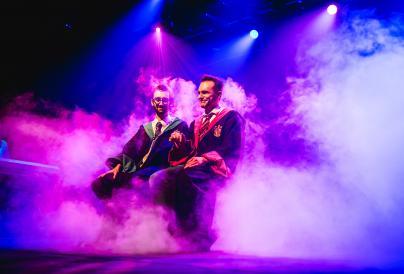 "An ingenious, laugh out loud show… perfect for Potterheads and muggles alike"